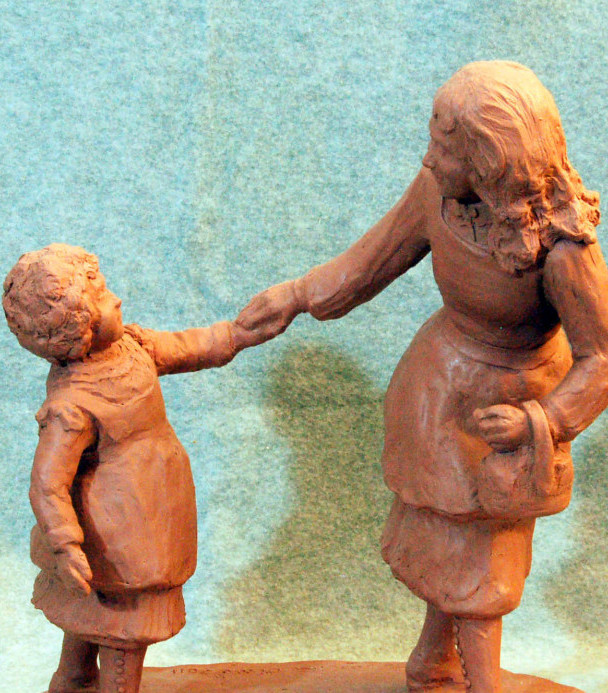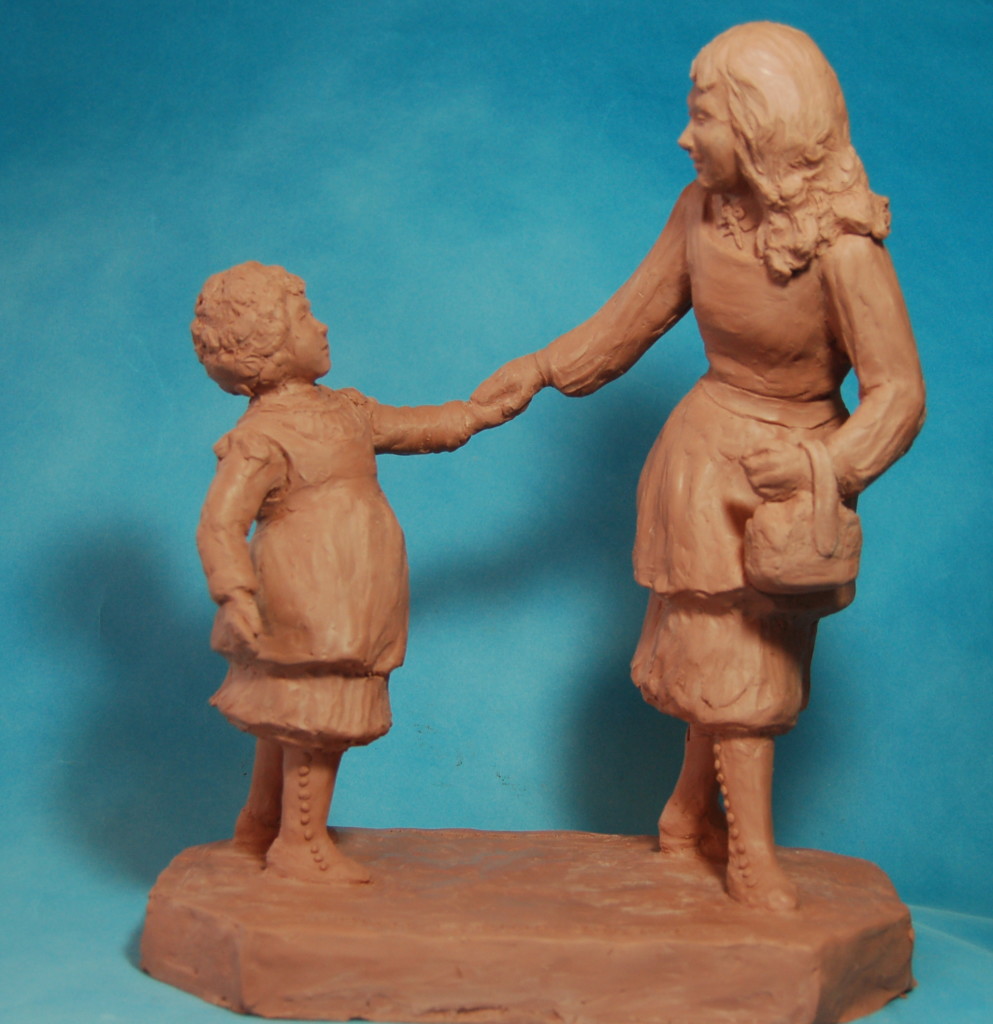 Judith and Nina Dousman
This sculpture's theme was chosen by the artist to capture a likely moment of time in free childhood that counterbalances the often serious and sometimes tragic concerns of adult figures represented in the series. In fact, the children themselves were not to be immune from future tragedy.
Born in 1880, Nina Dousman was the second-to-youngest daughter of Nina Sturgis Dousman and Louis Dousman. In late summer, 1894, 14-year-old Nina had an accident with a curling iron and alcohol lamp that resulted in her being fatally burned.
Judith was the youngest daughter, born in 1883, and lived until 1951. The Dousman Family had an estate that included the land where the Mississippi River Sculpture Park now resides. It seems likely that these children may have indeed played upon the very ground where a life-size version of this sculpture will, hopefully, one day be installed. The Dousman estate endowed the community with their ancestral family residence, which thrives as a museum, known as "Villa Louis," in honor of the children's father, Louis Dousman.
This sculpture, among all the others, can be made available on request in bronze, approximately 1/5 life-size.